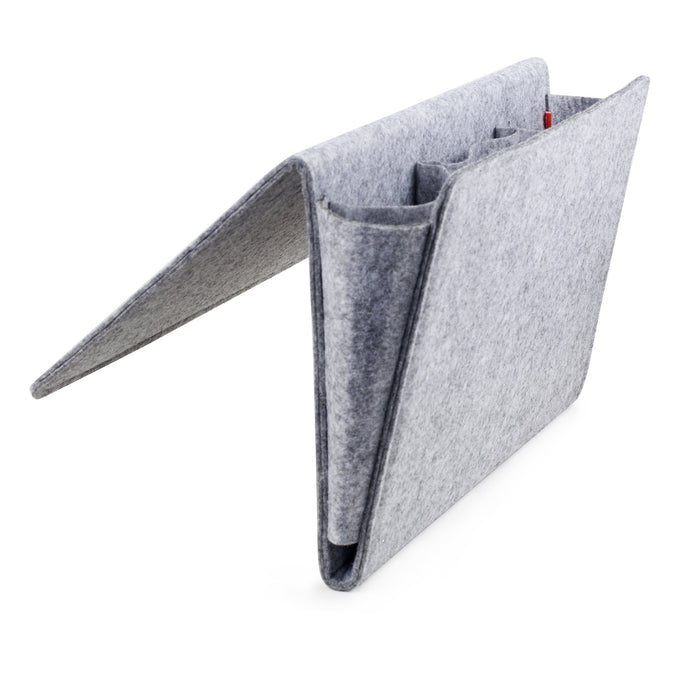 Felt Bedside Caddy - Large
FREE SHIPPING* IN THE EU & UK!
This Large soft and secure pocket is the perfect place to keep all your bedside essentials safe. Opening at the bottom allows for cable to go through to charge electronic devices. Fits all couches and beds. A winner of Kikkerland's 2014 Storage x Organization Design Project.